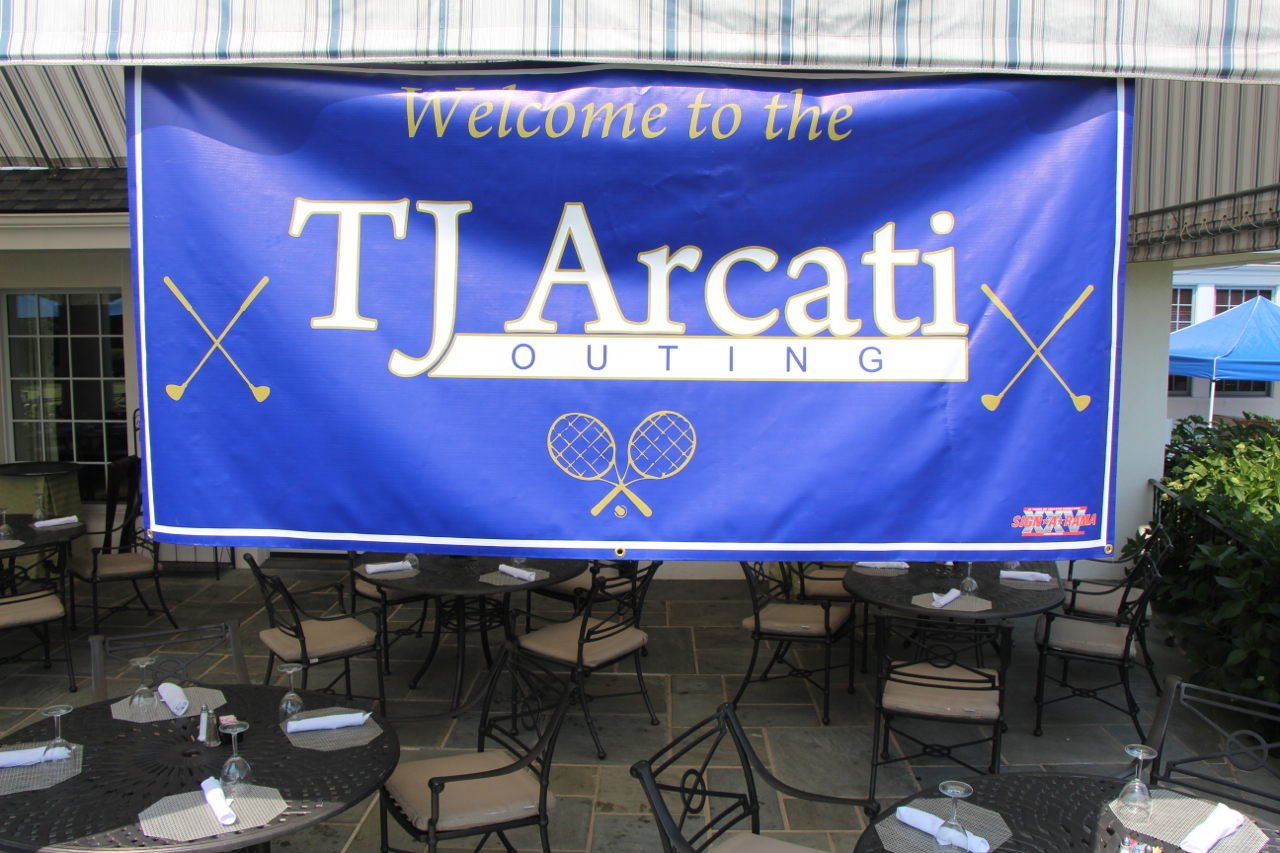 The Inaugural Friends of T.J. Foundation Outing in June was a huge success. It was the largest outing Huntington Country Club has hosted to date. The efforts made to honor T.J.'s life, raise funds for sarcoma research while filling the day with activities, laughs, hugs and tears, were truly outstanding. It warmed the hearts of T.J.'s family and friends in words that cannot be described.
The successful day was a true testament to all who attended: 170 golfers, 40 tennis players, 22 bridge players and an additional 100 guests for dinner. The golf course was in full swing all morning and afternoon, while the men's tennis event filled up the courts. The ladies tennis event was graciously hosted by the Lloyd Neck Bath Club and, Ray's Room proved a relaxing venue for the bridge players.
On a more serious note, because of the generous support, the Foundation will be able to help fund the Cold Spring Harbor Laboratory's (CSHL) plan to host a three-day sarcoma symposium to be held at CSHL's Banbury Center, a world renowned conference center located in Lloyd Harbor. The Banbury Center is a think tank that convenes groups of 30-40 global experts on topics – like sarcoma research – to guide science and public policy. CSHL is currently searching for a post-doctoral fellow to spearhead the sarcoma research efforts at the Laboratory.
The Foundation will also be able to make a donation to the Don Monti Cancer Center at Huntington Hospital where T.J. started his career. This donation will perpetually honor T.J. at the hospital, while enhancing the quality of patient treatment areas.
Since its inception in 2009, the Foundation remains grateful for the tremendous efforts that have been made by so many to help make a difference and raise awareness that sarcoma research is urgently needed.
Research touches lives everyday, sometimes in surprising ways. Thank you for investing in a better life for all of us. Together, we can provide "Hope for Tomorrow."