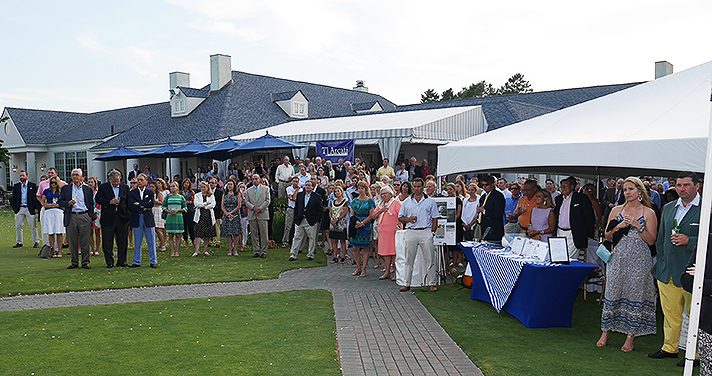 A spectacular day! Wonderful participation, beautiful weather and a great venue all contributed to a very successful outing.  A tremendous thank you to our event sponsor, Signature Premier Properties, as well as all of the families and businesses who sponsored the event. Numbers in terms of attendance and donations exceeded the 2013 Outing.
Thank you to everyone who helped in
so many ways. Some volunteered for registration, others worked on live or silent auction items and a very generous friend took photos all day long. Great friends jumped in at the last minute to round out the exact numbers needed for tennis and bridge. They made the event planning seem effortless.
We hope everyone has been thanked either personally, by email, by letter or by phone.
Every single person played an important role in delivering our message and for the successful outcome of funds raised for research. More importantly, everyone is helping the Foundation fulfill T.J.'s search for better treatments, a longer life for those diagnosed and maybe a cure!