The 2016 Friends of T.J. Outing surpassed the expectations projected yet again! This event has become an annual gathering of over 425 truly remarkable people! It warms our hearts to hear friends and family comment on how it has become an event they wouldn't miss. We also hear inspiring comments from many who have heard about the event and want to get involved. So many of you have become partners with us in a very worthwhile project to make sarcoma a universally survivable disease and hopefully to aid in improving cancer research for all. We are grateful to the Cold Spring Harbor Laboratory for having the vision to embrace the need for sarcoma research.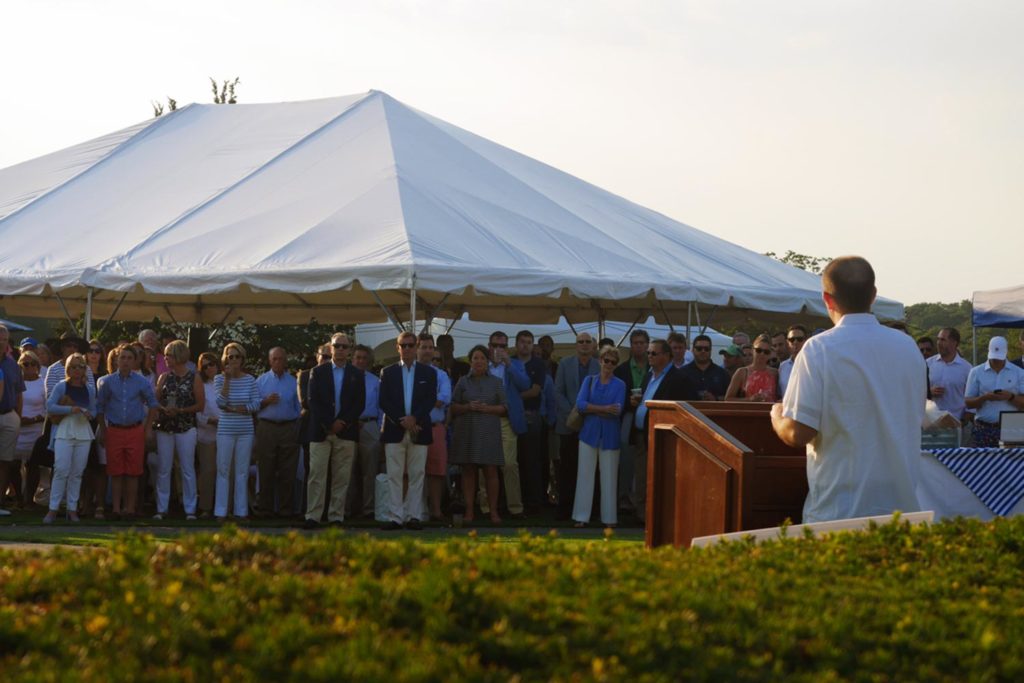 The Outing took place on June 20, 2016 at the Huntington Country Club, the Huntington Crescent Club and the tennis courts at the Lloyd Neck Bath Club, all places where T.J. enjoyed playing golf and tennis with many of you.
Maybe this outing is a big success because most of you feel his loss and can identify first hand the impact a death of someone so young can have on a community. We all feel the frustration when we witness a lack of adequate treatments available due to a lack of research. Perhaps you want to be a part of a solution to a problem that T.J. always said shouldn't happen to anyone. The bottom line is that you are one of the most incredibly generous and supportive groups of people in the world to us!
This is a "huge" thank you to our board members, volunteers, sponsors, auction donors and participants. The Foundation is extremely grateful to Lucky To Live Here Realty for being the event sponsor. Although most of the work for the event takes place in small groups, we need an army of volunteers at all of the different venues during the day and again at the evening reception. The amount of people willing to be involved at this event was phenomenal.
We can't wait to see you next year on Monday, June 19th, 2017!