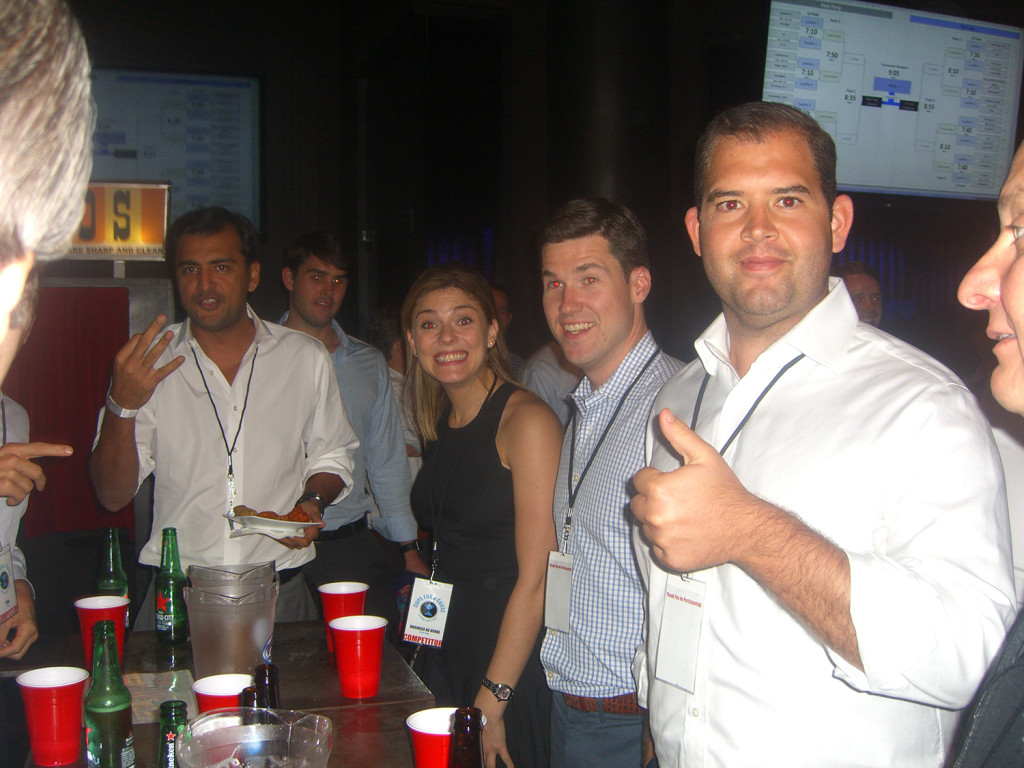 Matthew Arcati presented The Friends of T.J. Foundation to Capstone, Inc. as a possible recipient for Capstone's annual charity event. With much excitement the Foundation was chosen to be the sole recipient at the Capstone Charity Night for 2015!
Cups for A Cause is a beer pong and flip cup tournament with high stakes!
The event was generously hosted by Capstone at the fun venue of Slate, with food, drinks and prizes. The highlights of the night were touching speeches by Matt Arcati and Paul Britton, the CEO of Capstone. It was emotional witnessing a crowd of new supporters, many of whom never met T.J., so touched listening to T.J.'s story and the work of the Foundation. The event raised $140,000. Thank you CAPSTONE!!!!