The annual outing took place on June 20, 2017. Although rain and wind threatened all day, every round of golf was finished, every tennis player wrapped up their matches and the bridge players were unaffected in Huntington's Trophy Room! The evening event was moved indoors and proved to be a very crowded and boisterous celebration of the day.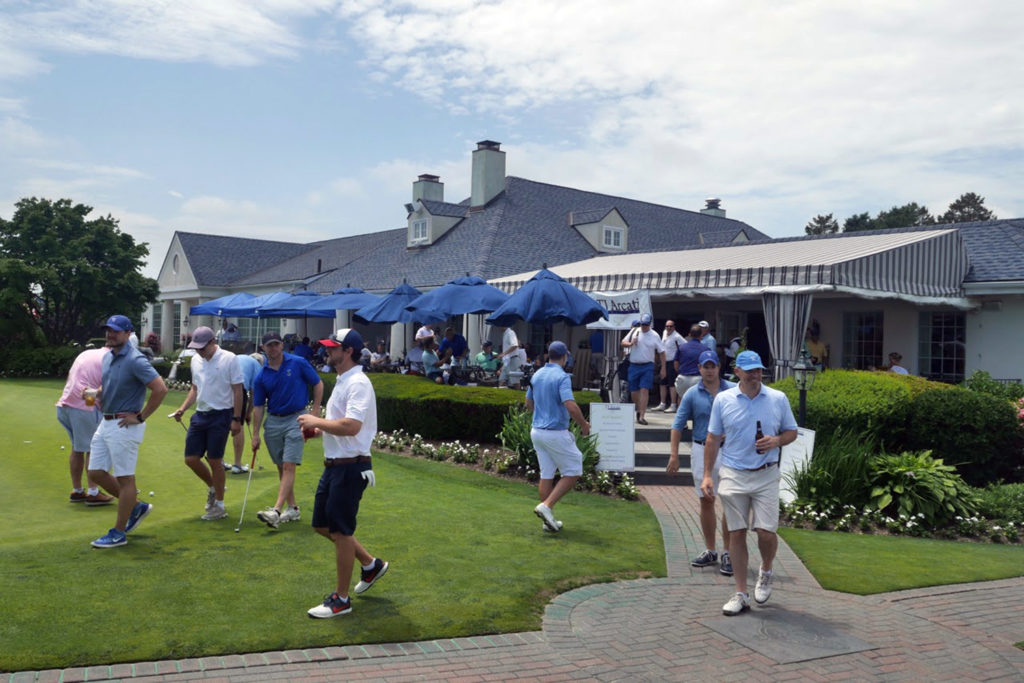 Except for the weather, the 2017 outing could be described like any prior year, which is a huge testament to our supporters. Every year continues to be a tremendous success, with funds raised for sarcoma research while celebrating T.J.'s life!
As always, a ton of thanks to all of the people who volunteered their time to be involved with this event. A phenomenal group of friends and family made the day possible!
We can't wait to see you next year on June 11, 2018. Please note that this new date is one week earlier than in the past.